all's well here at the house of tbaoo, i have found a resource that i must share. the sharing is not half the fun, it is the whole fun.
it's a very successful venture designed to share, read, enjoy and earn sheer driving pleasure from your blog. if you don't have a blog, may i suggest you get one and join in the fun. it's fun, this fun business. i've started with the one off payment of $9.99 to see how it goes … i can recommend the service, ease and grins to be had by being involved  in such a thing. so much so that i've merged myself into the affiliate side of things as well – can you see the ad to the right and this one here ?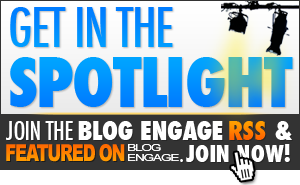 yes i'm spreading the word about tbaoo and loving it, the comments that'll flow, the praise, the criticism and money will pour in by the bucket load. a referral to the mercedes dealership, ( c class i think ) is already being prepared.
well it's official i've turned a corner and my mental health is on the level, a fair level of fatigue but on the level. to celebrate i present this rock'n tune to sooth the savage beast within, my beast not yours, as yours might be beyond soothing.
http://youtu.be/_5GCWjqqRf4  – just in case of those nasty copyright restrictions
RT @blogengage How not to enter a guest blog post contest – blogengage.com/blogger/?p=205…

— tbaoo (@tbaootweets) March 21, 2012